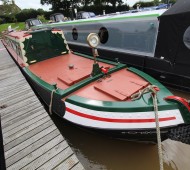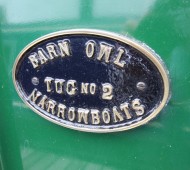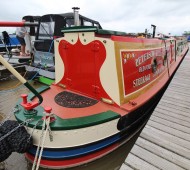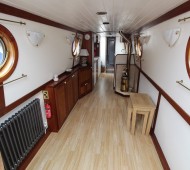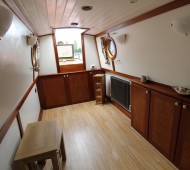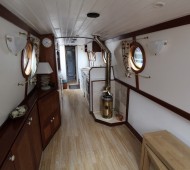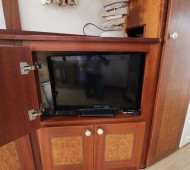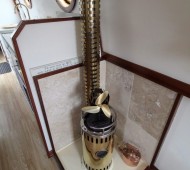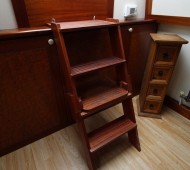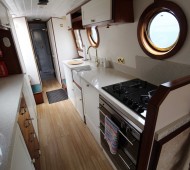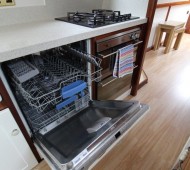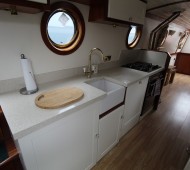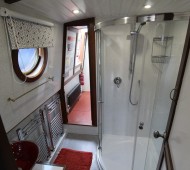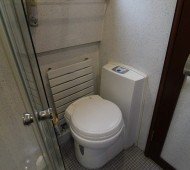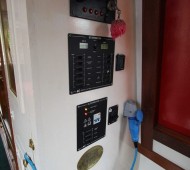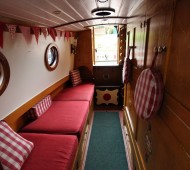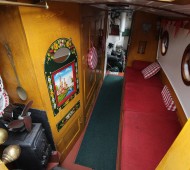 Book A Viewing
66FT
Traditional
2012
Narrowboat for sale, Yarwood, is a 66ft Traditional style narrowboat with a Tug bow and Northwich lines built by Lambon Boats and fitted by Barnowl Narrowboats 2012.
Traditional at first glance, Yarwood has a relatively modern Beta Marina JD3 tug engine and a boatman's cabin. Whilst the traditional theme continues the boat also becomes much more modern. Onboard Yarwood 230v power is available constantly by inverter and 945Ah's of battery power or via the Beta Marine 7.0Kw generator.
The fore-cabin includes a spacious living area, galley and a walk-through bathroom. The engine room is short at about 6ft and followed by the traditional boatman's cabin with a crossover bed.
Yarwood looks and sounds fantastic, with a traditional appearance and modern equipment, this is a boat that can really be enjoyed without the inconvenience of truly stepping back in time.
A well-maintained boat, Yarwood boasts a hull that was "Hot Zinc Coated" in 2015 and blacked in both March 2019 and more recently in October 2020 for good measure.
If you would like further information on the boat or would like to arrange a viewing, please call the office on 01270 525040.
Enquire