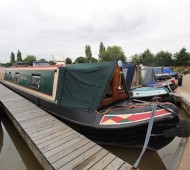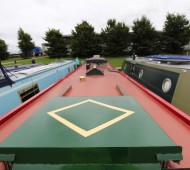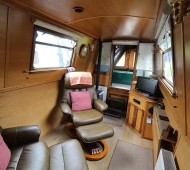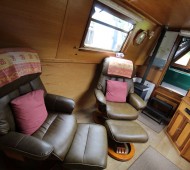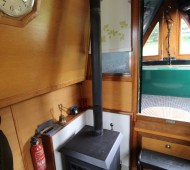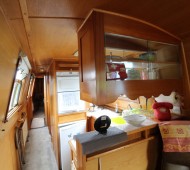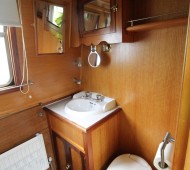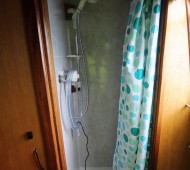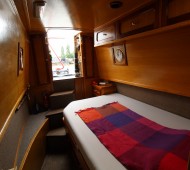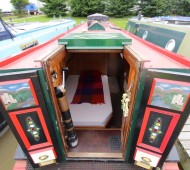 Narrowboat for Sale, Cygnet, is a 48ft traditional style narrowboat and is a very attractive boat.
The interior is quite spacious with a layout that allows for conventional living and sleeping areas as well as a central compact engine room housing the Petter 2-cylinder engine.
The oak & mahogany interior fit-out by Pat Buckle is warm and has a quality feel throughout. Coupled with the Kabola diesel stove Cygnet is very cozy indeed.
Externally the hull has classic lines with a semi-josher bow and rivets. The paintwork is striking; predominantly Donegal green with a raddle red roof, cream name panels, cream & red coach lines and signwriting too.
Overall Cygnet is a quality boat that has been very well cared for and if you are interested in a traditional yet practical boat you may look no further.
If you would like further information on the boat or would like to arrange a viewing, please call the office on 01270 525040.
Enquire